Grantee Stories
The John Ben Snow Foundation
On Point for College: Nearly 6,000 low-income, first generation students enrolled!
Since Ginny Donohue quit her corporate job in 1999 and founded On Point for College with no funding from the trunk of her car, the program has helped nearly 6,000 low-income, first-generation students enroll in 216 colleges and universities. Seventeen years later, On Point alumni are serving as firefighters, police officers, teachers, lawyers, accountants, and executive directors, and the list continues to grow.
On Point for College helps young people with every step of the college enrollment process, from application through graduation and beyond. In 2015, with the support of the John Ben Snow Foundation, On Point helped more than 350 new students enroll in college, hosted 65 campus tours, gave 759 rides to and from
college campuses, helped more than 350 students and alumni find employment, and continued to support more than 2,000 students already in college. 30 percent of On Point students have no active parents in their lives, yet they are beating the national average for college retention rates.
On Point for College is proud to partner with the John Ben Snow Foundation. This partnership has helped transform thousands of lives, as well as the entire Syracuse region.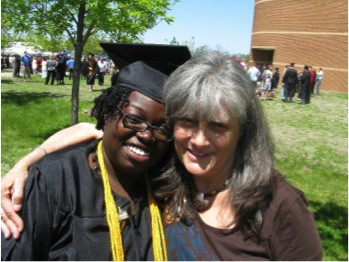 ---
Samaritan Center: 34 years of feeding those in need - No One Goes Hungry!
The Samaritan Center is an interfaith effort of community members committed to serving the hungry and those in need in order to promote their welfare dignity and self-sufficiency. It is rooted in the belief that sound nutrition is the first step in enabling people to cope and become productive, self-sufficient members of society.
Since 1981 the Samaritan Center's mission has fought hunger in the greater Syracuse community by providing nutritious hot meals to anyone in need 7 days a week – no questions asked. Paired with these meals is the case management support and access to services that help our guests move on to a more positive future.
Their guests include both the young and the not so young, those who are well educated and those who are not, individuals and families, people whose lives are bound by the prison of substance abuse, people who are well and those who face the challenge of illness. Men, women and children who have in common their humanity, their poverty and their sincere gratitude for a place of safety and warmth and a nutritious meal offered every day of the year.