Grantee Stories
The John Ben Snow Memorial Trust
The Colonial Williamsburg Foundation: Inspiring and educating young people about American history
Since 1984, the John Ben Snow Memorial Trust and the Colonial Williamsburg Foundation have partnered to provide classroom teachers around the country with the resources, skills and teaching strategies to inspire and educate young people about American history and its relevance to their lives today. Over the years, Snow Memorial Trust grants have brought 364 teachers to the week-long Colonial Williamsburg Teacher Institute (CWTI), held in Williamsburg each summer through July and August, from New York, New Jersey, Wisconsin, Maryland, Nevada and South Carolina. Currently, we are proving the opportunity for teachers from New Jersey to help their classrooms meet curriculum standards in Grades 4, 8 and 12 in U.S. History, Active Citizenship in the 21st Century and Common Core English Language Arts. We recruit applicants with the help and guidance of the New Jersey Department of Education as well as a number of prominent education experts, the New Jersey Council for Social Studies and the New Jersey Council for History Education.
During their week in Williamsburg and Virginia's Historic Triangle, participants in the CWTI are immersed in American history, working and learning from the Foundation's educators and historical interpreters. They study economic, political and social events that led to an independent republic. They also explore how Europeans, Africans and Native Americans interacted, shaping and defining the American character, and familiarize themselves with primary sources and technology resources that will augment and enliven their teaching. The goal is to give teachers the skills to involve their students in the learning process and to use the stories of history to teach good citizenship by linking historical events to current events. Elementary teachers focus on colonial history, middle school teachers participate in programming that spans from the colonial era through the American Civil War, and high school teachers receive instruction that extends into the mid-20th century. Colonial Williamsburg employs teaching techniques that are applicable to other disciplines as well as history, and CWTI content addresses national standards for history, civics, English, literacy, geography and technology.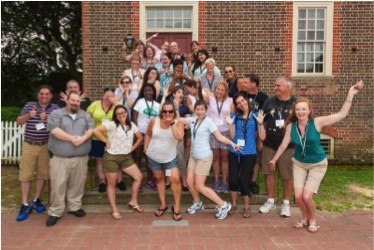 ---
Hope House: A Unique Summer Camp Experience
Hope House began in 1998 providing cutting edge programs to strengthen families and, in particular, the relational bonds between children and their fathers imprisoned far from home. In addition our goals include reducing the isolation, stigma, shame and risk these families experience when fathers and husbands are imprisoned, and to raise public awareness about this most at-risk population.
The summer program, called "Camp Hope", enables children to spend the mornings and afternoons in the prison with their fathers engaged in structured activities such as art, creative writing, music, and games. At night the staff and the youngsters stay at a local campground or conference center where they participate in art and recreational activities. The Hope House Father to Child Summer Camps are the first of their kind and still the only summer camps for male prisoners in the nation.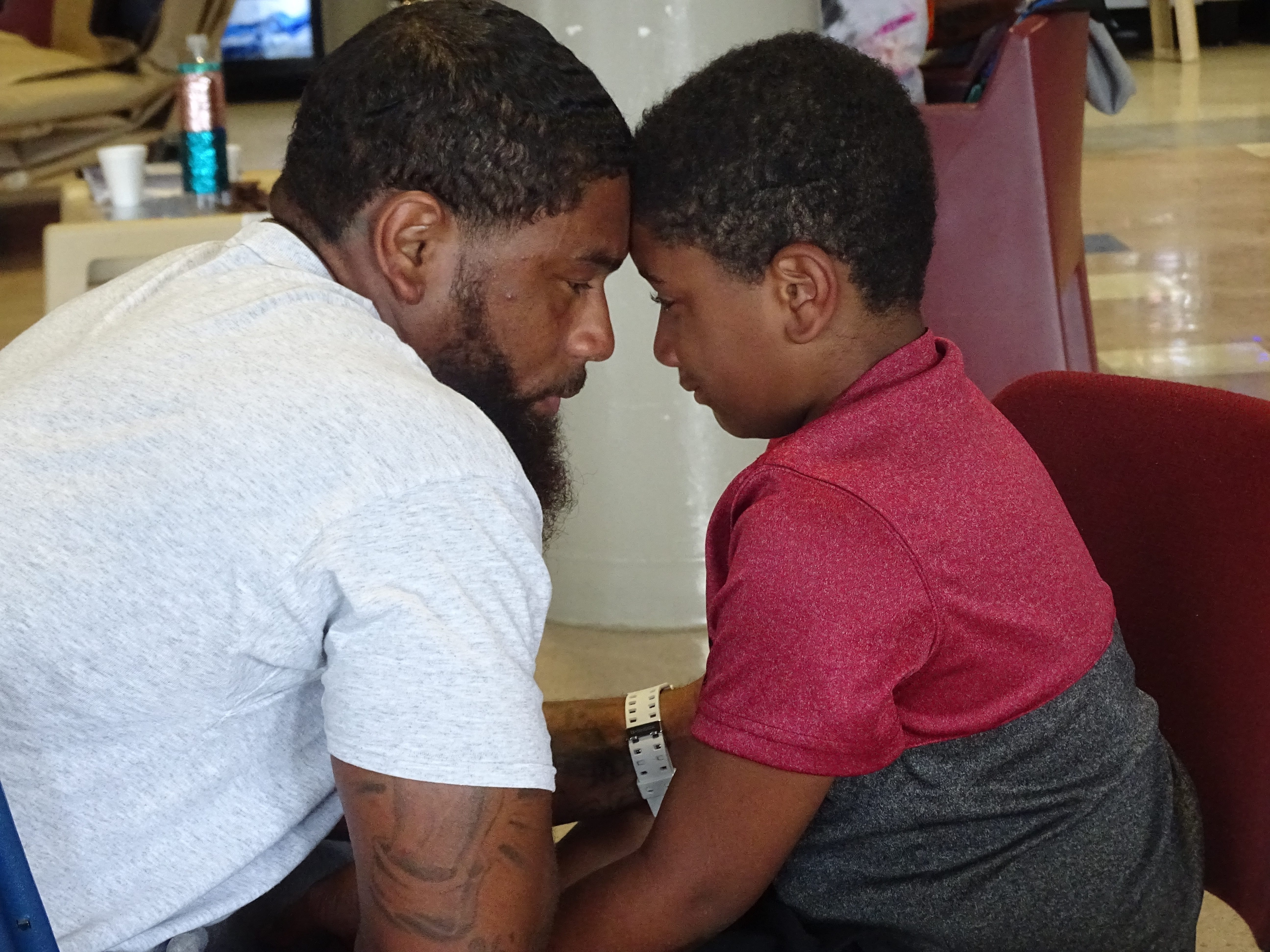 ---
LeMoyne College: Inspiring the Next Generation of Human Rights Activists
Service to others is an important tenet of the educational mission of Le Moyne College, a small Jesuit institution in Syracuse, NY. Grants from the John Ben Snow Memorial Trust since 2014 have made it possible for Le Moyne to create the Snow-Le Moyne Honors Global Internship, which sends Le Moyne Integral Honors Program students to El Salvador each year as interns with Fundaçion Cristosal, a faith-based human-rights organization currently the Central American leader in efforts to restore the human rights of those affected by gang violence. .
The yearly grant allows two Le Moyne honors students to live in El Salvador for up to six weeks while interning with Cristosal whose mission is to promote the dignity, equality, and human rights of Salvadorans through education and community development. Interns gain personal knowledge of the Salvadoran people, history, and culture; they also learn an innovative and effective rights-based approach to human development, and they participate in several of Cristosal's ongoing human rights partnerships with Salvadoran communities. Galvanized when they return home, the interns continue their human-rights work in some way in the U.S., usually as volunteers but in a few cases through jobs in human-rights organizations after graduation from Le Moyne.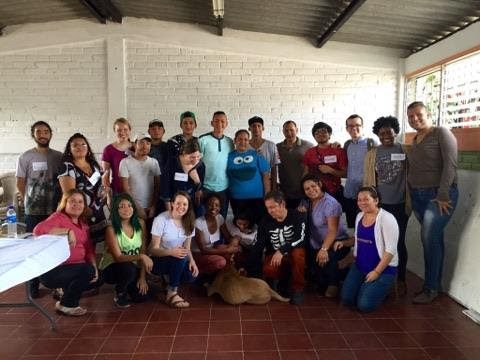 ---
Rescue Mission: No one should be defined by homelessness or hunger!
The Rescue Mission Alliance of Syracuse provides programs to end hunger and homelessness for men, women and families in Syracuse, Auburn, Binghamton and Ithaca, tailored to the needs of each community. On any given night, more than 400 people could be staying in a Rescue Mission bed, and the organization provides over 302,000 meals a year to those who are hungry. Founded in 1887, the nonprofit Rescue Mission is governed by a local board of directors.
The Rescue Mission's Food Service Center in Syracuse provides three free meals a day to anyone in need. The organization offers emergency shelters and permanent affordable housing in Syracuse and Ithaca for men and women experiencing homelessness. Day centers in both communities are a safe place to come in from the elements, use the phone or internet, and connect with a range of services. In Auburn, the Rescue Mission provides supportive housing and programs for families who have experienced homelessness. In Binghamton, men who have experienced homelessness find safe, affordable housing and support with finding employment, furthering their education, and coping with issues such as addiction or mental illness.
The Rescue Mission Alliance believes that no one should be defined by homelessness or hunger. It is sharing hope and strengthening communities, one person at a time.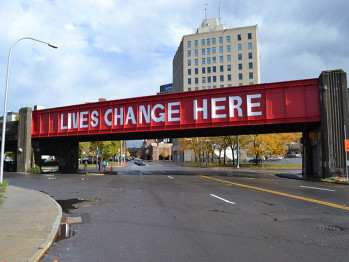 ---
The Sultana Education Foundation: Creating a new generation of stewards for the Chesapeake Bay
Based in Chestertown, Maryland, the Sultana Education Foundation is working to create a new generation of stewards for the Chesapeake Bay by providing Maryland State Department of Education certified enrichment programs in History and Environmental Science for more than 10,000 students annually. The Trust's support for Sultana began in 1999, when it awarded a $25,000 grant to help construct the Foundation's schoolship SULTANA; a 97-foot replica of a 1768 Royal Navy Revenue Schooner. Since SULTANA's launch in 2001, the schooner has taken more than 75,000 students out onto the Chesapeake Bay for educational programs, making it one of the busiest schoolships in the United States.
When the schooner SULTANA reached its maximum annual program capacity in 2003, the John Ben Snow Memorial Trust provided additional seed funds to help the Foundation expand its programs beyond the decks of its schoolship. With assistance from the Trust, the Sultana Education Foundation has developed a wide variety of new land and water-based field programs that have grown its program capacity by more than 400%.
Most recently, the John Ben Snow Memorial Trust has provided support for the Sultana Education Foundation's Vision 2020 initiative, a comprehensive overhaul of the Foundation's programs that will see an additional doubling of its capacity by the end of the decade. A centerpiece of this initiative is the construction of a new 9,000 square-foot LEED (Leadership in Energy and Environmental Design) Platinum certified Education Center that will allow Sultana to expand its programming into the winter months while offering more advanced science and service learning initiatives.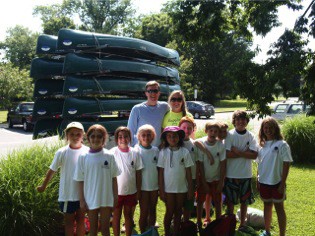 ---
The Terry Lee Wells Nevada Discovery Museum: Learning for All Ages
The John Ben Snow Memorial Trust was a stalwart funding source for the Terry Lee Wells Nevada Discovery Museum (The Discovery) from its very beginning. During The Discovery's capital campaign, they helped fund the infrastructure needed to retrofit the former Reno City Hall into a hands-on museum with a mission to inspire lifelong learning in science, technology, engineering, art, math (STEAM), and the world around us. Their generous support helped fund the installation of a new energy efficient roof on the museum that featured 5,000 sq. ft. of solar panels, and they underwrote The Discovery's new admissions/point-of-sale software that we would need to be successful as a start-up nonprofit 501(c)(3) organization. The Discovery opened in September 2011 and has since enjoyed support from JBS that has increased underserved access to our educational programming, and helped secure The Discovery's first-ever traveling exhibition, National Geographic's Monster Fish: In Search of the Last River Giants. We are very grateful to the John Ben Snow Memorial Trust for supporting The Discovery's initial creation, and now its efforts to enhance the quality of life in Reno through programs that expand informal learning in STEAM concepts to all ages.