THE JOHN BEN SNOW FOUNDATION & MEMORIAL TRUST
John Ben Snow was born and raised in Pulaski, New York, a small village north of Syracuse. He graduated from New York University in 1904 and soon thereafter entered the Woolworth organization. A man of vision, he was attracted to mass market sales and introduced innovative retailing techniques. He rose rapidly through the ranks of Woolworth from stock boy to corporate director, initially in New York, and finally in Great Britain, where he accumulated a small fortune through hard work, savings and wise investments. After retiring from Woolworth's in 1939, Mr. Snow devoted the remainder of his life to building the Speidel chain of newspapers and publishing the Western Horseman.
He was fond of animals, especially horses, enjoyed racing, fox hunting, polo and range riding. Throughout his life, John Ben Snow shared his wealth with relatives, friends, business associates and fellow Pulaskians. He gave generously and freely to those persons and causes he cherished. He preferred to "invest" in people, especially the young, by making available financial assistance. He also believed in improving the quality of life in Pulaski and its environs.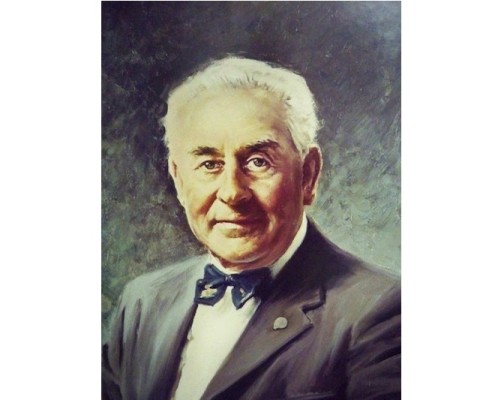 About The Foundation
The John Ben Snow Foundation, Inc. was established in 1948 by John Ben Snow and continues to operate under the terms of its original charter. The present membership of its Board, six in number, includes persons of diverse occupational backgrounds and geographic areas. The John Ben Snow Foundation focuses funding for tax-exempt organizations primarily serving Central New York across a range of program areas. The Board meets once a year, usually in June, to approve new grants and review previously funded projects.
About The Memorial Trust
In 1975, two years after his death, The John Ben Snow Memorial Trust was established in New York. The four original trustees were a member of the Snow family, a lawyer, a publishing associate and a corporate trustee, the Irving Trust Company, now BNY Mellow N.A.. The current Trustees continue this legacy being well aware of the donor and his beliefs, values and ideals. The John Ben Snow Memorial Trust strategically focuses funding within specific geographic regions of the United States across a range of program areas. They meet once a year, usually in June.